30 DAYS CREDIT
Order as much as you need, all products available on 30-day terms

FLEXIBLE CREDIT TERMS
Choose a credit limit thats suit your ordering requirements

ONLINE, EMAIL, FAX OR PHONE ORDERS
Choose the order method that is easiest for you

DEDICATED ACCOUNT MANAGER
Your own point of contact for enquiries and advice

SAMPLE SERVICE
Order samples to check fabric suitability for your projects

FAST DELIVERY
Next working day delivery available for those urgent orders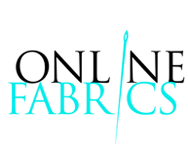 We supply to the NHS, The Metropolitan Police, Schools & Universities...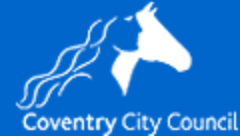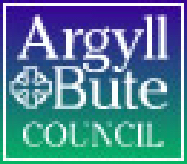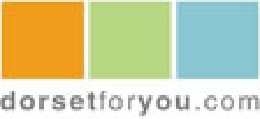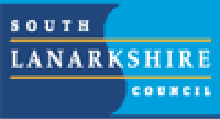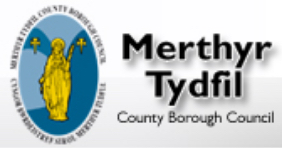 SEE WHAT OUR FANTASTIC CUSTOMERS SAY

Ordered beautiful gold fabric which arrived quickly. All prices of fabrics are excellent quality and value.

Hi Online Fabrics, Thank you for your great service and I love my fabrics.

Just to say that the service I received was amazing. I placed my order at 13.05 on Monday and I received an email at 14.10 on Monday to say that my fabrics had been dispatched. They were delivered the next day.

The colour was exactly what I wanted, the quality and price second to none, would certainly buy it again.

Very speedy delivery during lockdown. Fabric is very pretty.

The recent fabric I purchased is nearly used up in my recent projects. It is the perfect colour. Second time of using the site, easy to order from and speedy Delivery too.

I received my order very quickly, well packaged & it matched the description on the web site. Very good service.

Very impressed with speed of delivery. My first order with Online Fabrics and will be putting another order in very soon.

Fabric came really quickly and was exactly what I was expecting. Fabric is gorgeous and of great quality very impressed I will be ordering more.

Just a short note to thank you for the very quick fulfilment of my order. Many thanks to all involved.

I just wanted to thank you for my order which has just been delivered. The fabric is such good quality and the price was so reasonable. Amazingly I placed my order less than 24 hours ago! Thank you!

I'm very cautious when buying fabric online - I like to feel the quality. But was happily surprised when I received my order.

Great quality and quick arrival. Very pleased!

Thank you online fabrics, exceeded all my expectations, and a pleasure to deal with, swift fast delivery, thanks again.

Fabric is really great quality thanks will definitely be ordering again soon.

Thank you so much for the wonderful fabric which is now a Christmas tree skirt for my daughter. The colours and quality of the material were absolutely wonderful and the fact that the delivery arrived next day after ordering was even more wonderful. Once again thank you for the very friendly and helpful service from your staff.

I placed this order on Thursday 17th. It was received on Friday 18th. Many thanks for excellent service.

The fabric arrived quickly and is good quality and very nice. Thanks Guys.

I was more than happy with your web site, price, delivery and quality of the product. I will certainly be using your company again.

Stunningly fast and friendly service as always. My order was dealt with so quickly I was amazed. Excellent value for money too. I'm so lucky to have this seller really close to home. I wouldn't hesitate to recommend Tahims to anyone.

Fabric is always beautiful, well packaged and arrives in amazing time. Will always be my go to for my fabric. 10/10

Perfect Service – Perfect Fabric. Great advice from a member of your team regarding the choice of fabric. It was exactly what we needed.

Fabric size, quality and delivery matched all my expectations. Carry on the excellent work.

I was very pleased with the fabric I ordered from you & the excellent sampling service. The fabric was excellent value for money & my order arrived within a few days.

This material was just what I wanted. Delivery exceptional - Thank you.

Thank you so much for completing this order so quickly - even with Lockdown restrictions. Very efficient, fast service and lovely quality too.

I received this today and it's perfect, really great value. Thank you so much for making sure it arrived on time.

Excellent value, lovely fabric. Delivery and service excellent.

Thank you so much for completing this order so quickly - even with Lockdown restrictions. Very efficient, fast service and lovely quality too.

Really lovely material, dress made, worn and admired! Excellent service, will enjoy perusing for more purchases.

The fabrics were all beautiful and arrived very quickly. I have had 3 orders from you now and each one has been very good quality and as described on the website.

Material arrived very quickly. Was beautiful to sew. Garment made so quickly looking for another project! Thank you.

I was very happy with my purchase. Prompt delivery and quality fabric. I will definitely be ordering again.

Fast delivery and was just what I needed. Good quality.

This is the best quality fleece I have bought. Will definitely use Online Fabrics for all my future orders.

Fabric exactly as described very happy with service. Would highly recommend.

Very very good fabric. Just what I had hoped for, and the delivery was really quick. Will be using them again. Thank you.

Excellent quality fabric and speedy delivery. Will buy again.

Quality fabric at very reasonable prices and prompt, hassle free delivery.

Beautiful fabric, fantastic packaging & super fast postage.

My experience with you has been absolutely amazing! The fabrics was really nice and the delivery, very punctual and perfect! You can be sure that I am going to repeat my shopping with you.

Your service was excellent, matching the product. Thank you. .

I'm so pleased with my fabric. I couldn't believe how quick it was delivered. Thankyou so much. .

Many thanks for the gorgeous material. Very happy with your service & also the quality of the fabric..

Thank you for my recent order. Lovely fabric, excellent service. Arrived day after ordering although paid standard delivery cost..

Everything was perfect. Good material, delivered quickly. Thank you.

The product is just as advertised and very good quality. The service is excellent and I recommend the company.

Great products , fabulous value , prompt delivery , I will be back for more.

I ordered yesterday, it was here today, what prompt service. The fabric looks good, and colour matches as online, will not hesitate ordering again, I'm now looking to see what I can buy next!

The items are exactly as shown on the web site, the quality is very good and the items were delivered very promptly. I would have no hesitation in using Online Fabrics again or recommending them.

I would like to say what a pleasure it is buying from you. The service I have received previously and very recently has been exceptional. I will definitely buy from you in the future and will recommend you.

Very pleased with recent order. The delivery was super fast and fabric great..

The fabric arrived promptly, well packaged and is ideal for the project I had in mind.

I am very satisfied with the fabric you supplied. It is a very good quality and will certainly be ordering more when needed.

Hello Online Fabrics Team, I am delighted with the quality of the fabrics I ordered from you. I was also amazed at how quickly my order arrived, especially taking into account the current situation.

I love Online Fabrics, the quality of the products is second to none. Throughout the Covid pandemic I have ordered multiple times, the delivery is always on time, if not early. I will be using Online Fabrics at every opportunity. I've become a fabric horder!

Thank you for my purchase recently. I was amazed that I had ordered the items in the morning and they were delivered in the afternoon I realise I live in Coventry and that is where your shop is but you could of just posted them, so thank you. I will definitely be using you in the future.

Fantastic choice of crafting materials together with extremely prompt execution of order and delivery....very impressed and will recommend this site to all my crafting family members and friends ..... I will be back to buy more very soon. FIVE STAR SERVICE.

First online order fulfilled within days, great quality cotton fabric and colour true to image. Very impressed.

Just thought I'd thank you for all the material you have supplied, which I have turned into face coverings for friends and family free of charge.

Ordered some fabric yesterday and it's arrived already! Wow, what service, thank you very much.

Thank you for my recent purchase, the fabric was good quality and just what I wanted for my quilt for my new granddaughter.

Everything in my parcel was as expected and it arrived very promptly, well packaged. Great service, thank you.

I am very pleased with my purchase of fabric from you again. The quality is fabulous. I have been recommending your site to family and friends. I will certainly be shopping again in the future. .

Thank you for my order - the material is lovely and I am very pleased with it. Also pleased to see you are quite close to where I live and you have a shop.

Thank you so much Online Fabrics UK. I was nervous to buy fabric online as I would normally like to see the material but the fabric is lovely, just as described and looks great. I will be back for more.

Really pleased with the quality of the material, great price too. Very easy ordering and great delivery time. Thank you so much I will definitely recommend you and use you again.

I've just received my 2nd order and it's just beautiful to handle and work with. The quality of the fabric was 1st rate The service from Online Fabrics was outstanding too. Definitely be buying from you again.

The service was exceptional. Choosing fabric was very easy, lovely clear photos of products which is very important when choosing fabric. Despite being in lockdown delivery was quicker than I expected.

Hi Guys, just wanted you to know that my beautiful fabric order arrived on Monday , I am so glad I found your site and will definitely ordering more fabric in the future. Thank you for the prompt service.

I would just like to say thank you for my speedy fabric delivery. I find when I order with you there is no fuss in these difficult times and the fabric is fab .Well done guys I have had some experiences that was putting me off buying online you are keeping me sane.

Very happy with the quality of materials I received and would definitely order again. Good customer service also.

So pleased with my fabric. Haven't sewn it yet but quality looks great. Fast & efficient service from online fabrics during this pandemic. Great stuff, will definitely use your company again.

Hi Thank you for your prompt and efficient service. A delight to receive especially at this time. I intend to request more fabric very soon Thanks.

Hi Online Fabrics. Thank you so much for my order, I wasn't expecting it so quickly, love the fabric especially the bright blue one. Thanks again.

Excellent service, excellent products, really good quality. I did ring you on the day they arrived to let you know how pleased I was with them. Well done team.

My fabulous fabric arrived today and I just wanted you to know how much I am pleased with them, so thank you very much for getting my order to me so promptly especially these days and I will definitely be ordering from you again in the future.

Fairly priced, easy to order, great choices and relatively swift delivery time. I highly recommend Online Fabrics. I'll definitely be ordering again.

I'm finding fabrics of good quality and service very efficient. Post seems a little slow that is due to the situation we find ourselves in not your fault. (Royal Mail).

They are very responsive and willing to help customers. Thank you for excellent customer service, fabric quality and also fast delivery in these days.

Hi. I love you guys. The material is great. Service fab. You have saved many hours of boredom and renewed my love of sewing. Thank you so much. Will be ordering again soon.

I was very happy with the service provided. Delivery time was fine especially considering the current situation. The quality of the fabric was really good.

I can't put into words how glad I am that I was pointed in the direction of your company/online shop. Your service is impeccable! Your staff have been so helpful and Thank you for keeping me sane during lockdown.
FRIENDLY CUSTOMER SERVICE
HUGE SELECTION OF FABRICS
CREDIT APPLICATITON FAQ's
Who can open a credit account with Online Fabrics?
Schools, academies, trusts, universities, companies and businesses (small or large).
Is there a minimum spend for the account?
No. You can order as much or as little as you like.
How do I order?
You can order Online (www.online-fabrics.co.uk), by email (info@online-fabrics.co.uk), by Fax (02476 681656) or by phone (02476 687776).
What information do we need to begin ordering with Online Fabrics?
All we require is a purchase order number along with billing and delivery details.
How long does it take to process my application?
Applications are currently taking up to 4 hours. You will be notified by email once you account has been opened.
Do you provide samples?
Yes we do. You can order samples from the website or contact us by phone (02476 687776) to place your order.
Our Terms And Conditions
Your credit agreement is with ONLINE FABRICS UK LTD.
Payment terms are 30 days from invoice date.
Invoices will be sent by email or post.
If you fail to make payment when it is due then we may withdraw your credit facility and use third parties to assist us.
By accepting the ONLINE FABRICS UK LTD credit terms and conditions, you give consent to a credit search on your named organisation being made by a credit reference agency that may keep a record of the search and share that information with other business-accounts.
FRIENDLY CUSTOMER SERVICE
HUGE SELECTION OF FABRICS